Introducing the Blockstream Jade Hardware Wallet
Introducing the Blockstream Jade hardware wallet, the ultimate solution for securing your bitcoin with state-of-the-art security features and innovative air-gapped functionality. Our groundbreaking device is designed to provide you with the highest level of protection for your digital assets ensuring your peace of mind.
Fully Air-Gapped QR functionality
Scan and display QR codes directly on Jade to send bitcoin and verify addresses - no USB or Bluetooth connection required.
Virtual Secure Element
Jade's unique security model allows your device to remain fully open-source without compromising on security.
Other Key Features of Jade Hardware Wallet:
Blockstream Jade is a fully open-source, highly secure hardware wallet designed to keep the private keys to your bitcoin protected. Jade is ready for your entire self-custody journey, offering a simple setup that is perfect for new users while also possessing advanced functionality desired by veterans. Jade's powerful security model ensures that there is nothing of value to steal from a locked Jade by itself, which uniquely differentiates it from other hardware wallets that store all necessary secrets on device. With Jade, your hardware wallet is no longer a single point of failure and acts as a true signing device.
Jade works stunningly with its dedicated companion app, Blockstream Green, as well as other popular wallets on desktop and mobile such as Sparrow, Electrum, Specter, Nunchuk, BlueWallet, Bitcoin Core and more. In addition to its wide-ranging compatibility, Jade offers three different communication methods: USB, Bluetooth, and QR. Choose USB or Bluetooth for a more traditional connection, or take your security to the next level with a fully air-gapped workflow using Jade's camera and QR codes. Pair Jade's air-gapped functionality with the optional radio-disabled firmware variant, and Jade is ready for use by any veteran cypherpunk.
Experience Jade's intuitive user interface with built-in guidance and instruction so you can get set up using your device however you prefer. Utilize customizable themes that take full advantage of Jade's bright, color display to personalize your device even more. As you continue along your journey, discover innovative and advanced features including Jade's multisig recovery, duress PIN, SeedQR support, stateless signing, TOTP authentication, and dice-created seed phrases - just to name a few!
Jade's ease of use and cutting-edge functionality make it the ideal choice for bitcoiners of all skill levels, while its versatility ensures it is the only hardware wallet you will ever need. Invest in the Blockstream Jade today and start protecting your assets with an unparalleled level of security.
For our customers in the United States, you can expect your Jade wallet to arrive in just 2-3 days. For our international friends, delivery will take a bit longer—around 5-10 days. Don't worry about shipping costs just yet; they'll be calculated for you at checkout. Happy shopping!
Technical Specifications
Our groundbreaking device is designed to provide you with the highest level of protection for your digital assets ensuring your peace of mind.
Dimensions, Material & weight
Size
60mm x 24mm x 17mm
Weight
21g
Material
Brushed stainless steel and plastic
Battery
240 mAh
Microcontrollers & connector
Connector
USB Type-C
Certification level
CC EAL5+
Espressif ESP32
Control
Click-wheel, application button
Compatibility
Box content
1x Hardware wallet
1x USB-C to USB-A cable
1x Getting started leaflet
3x Recovery sheets
1x Keychain strap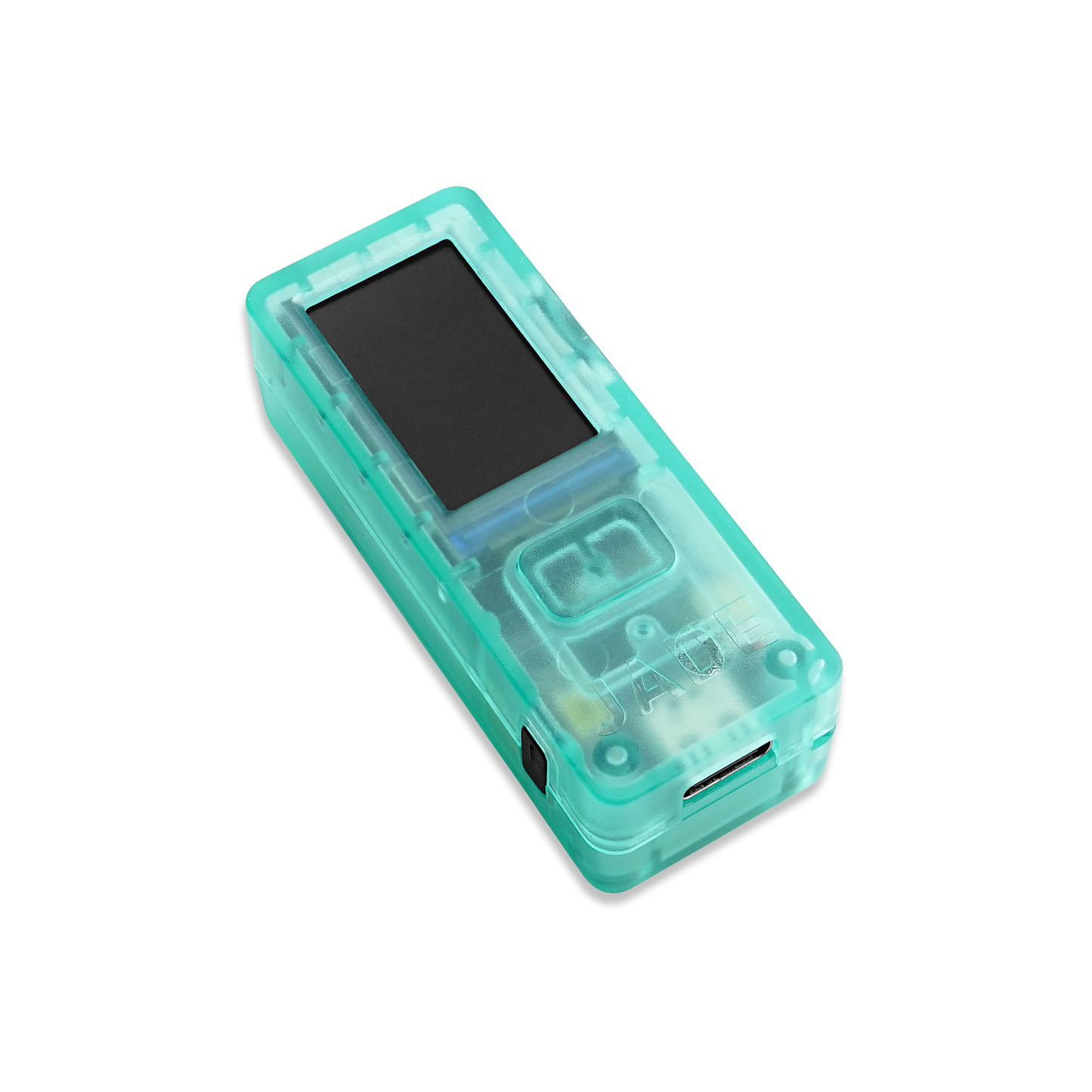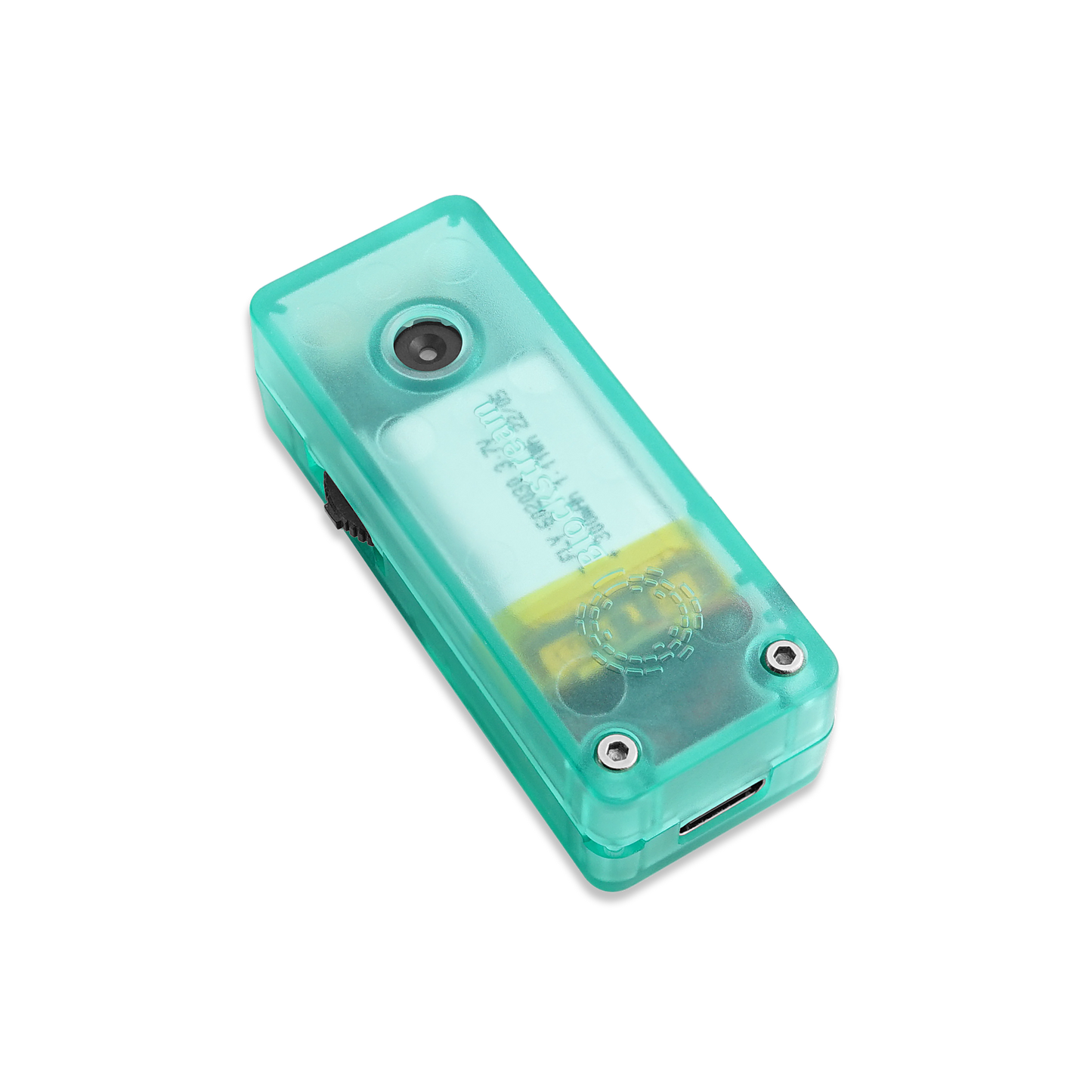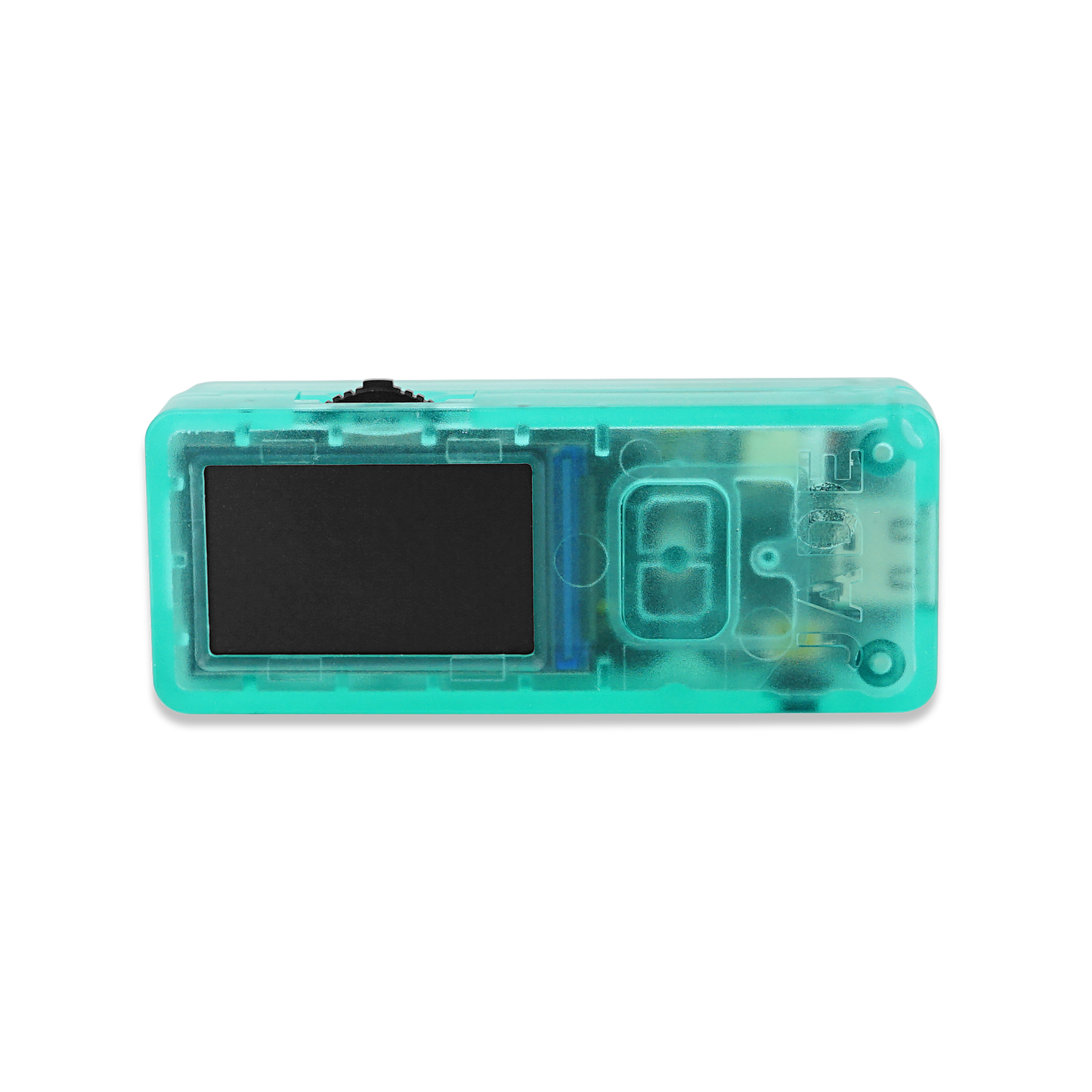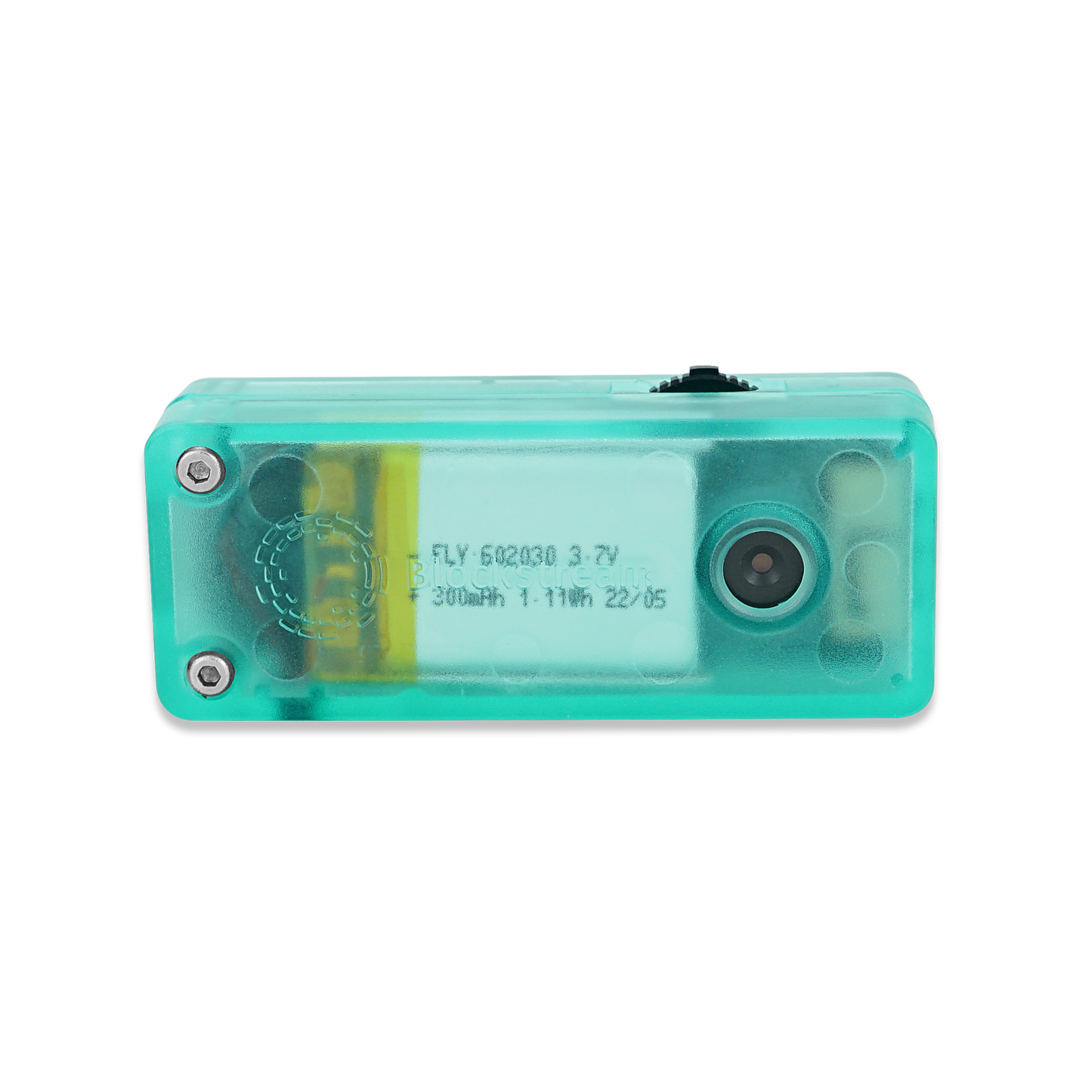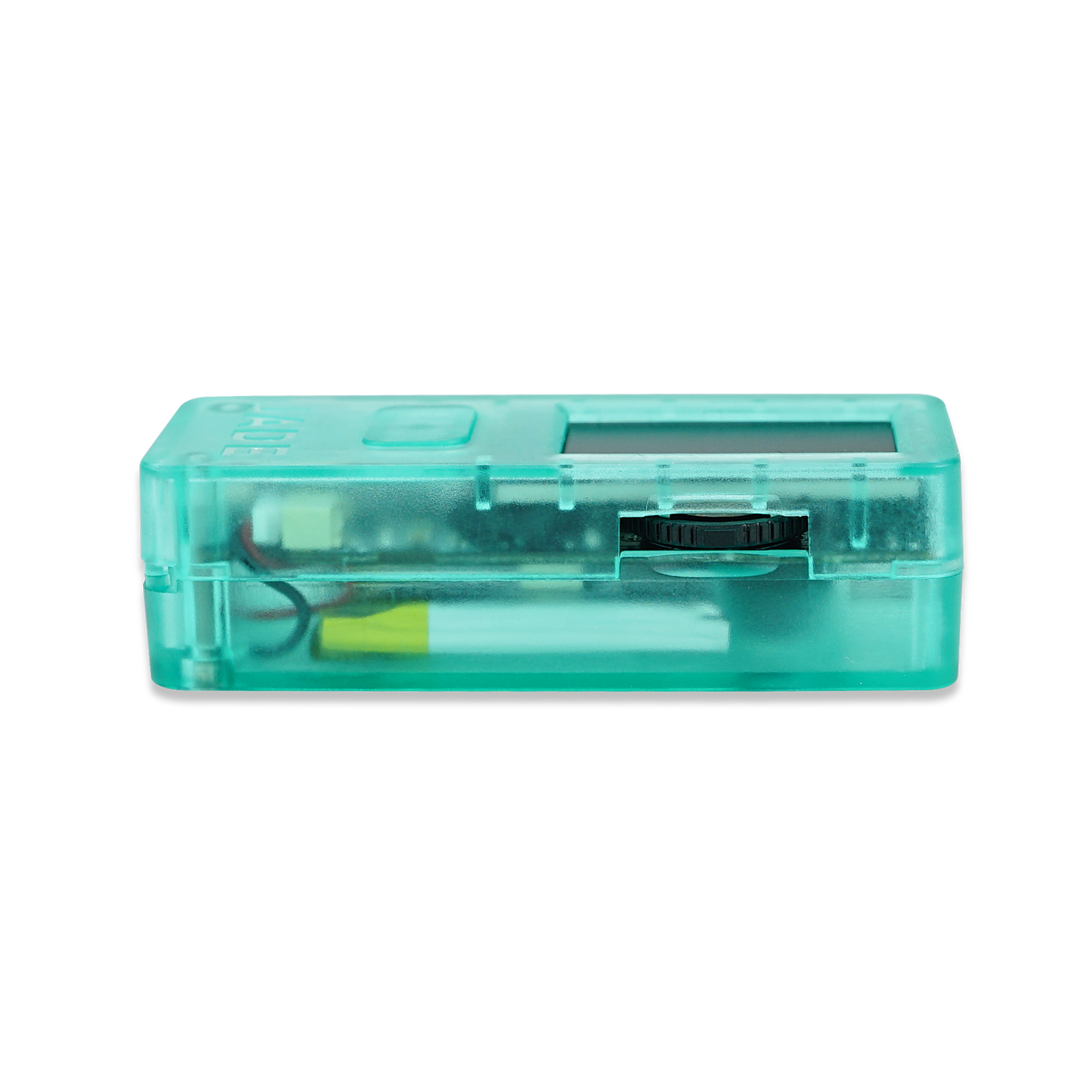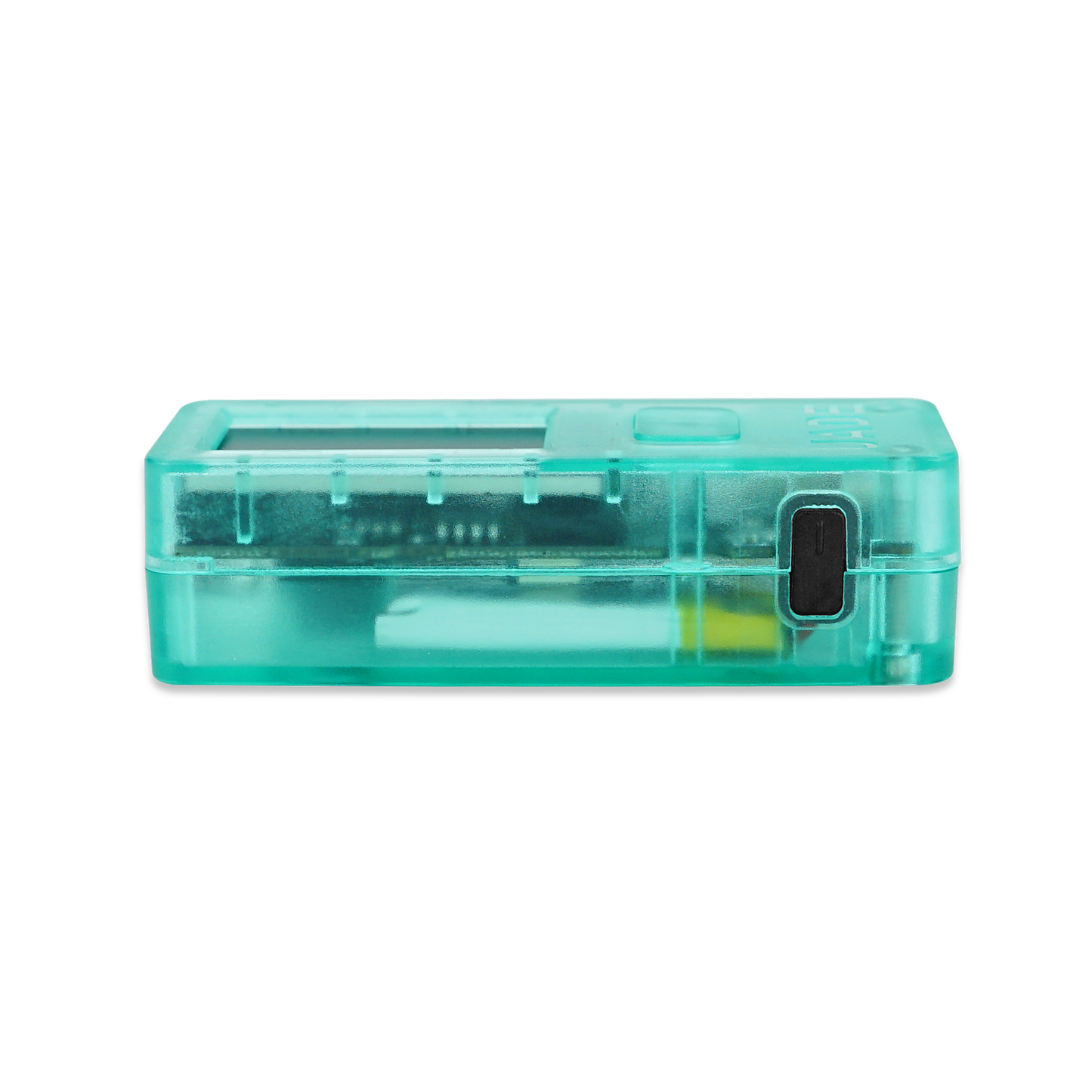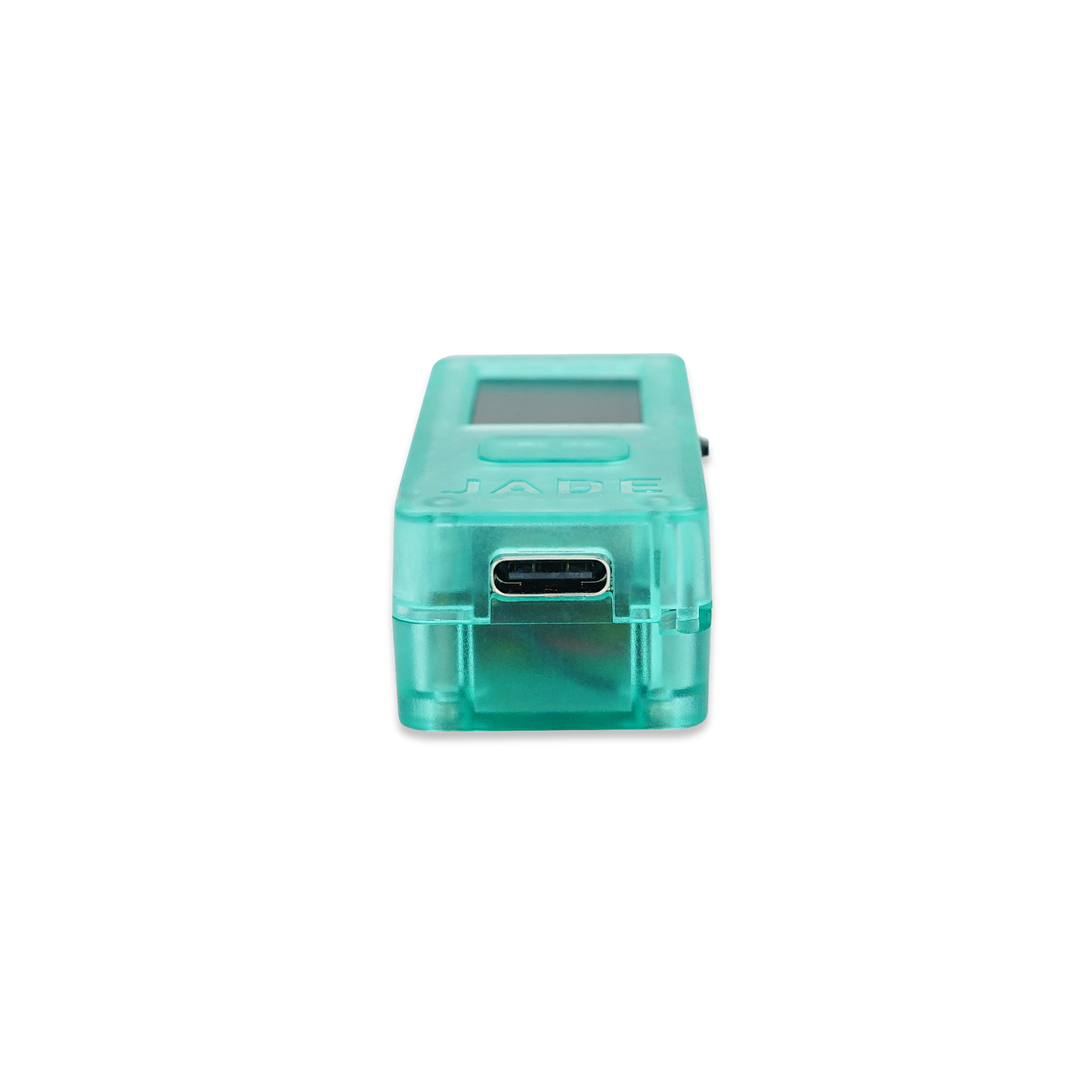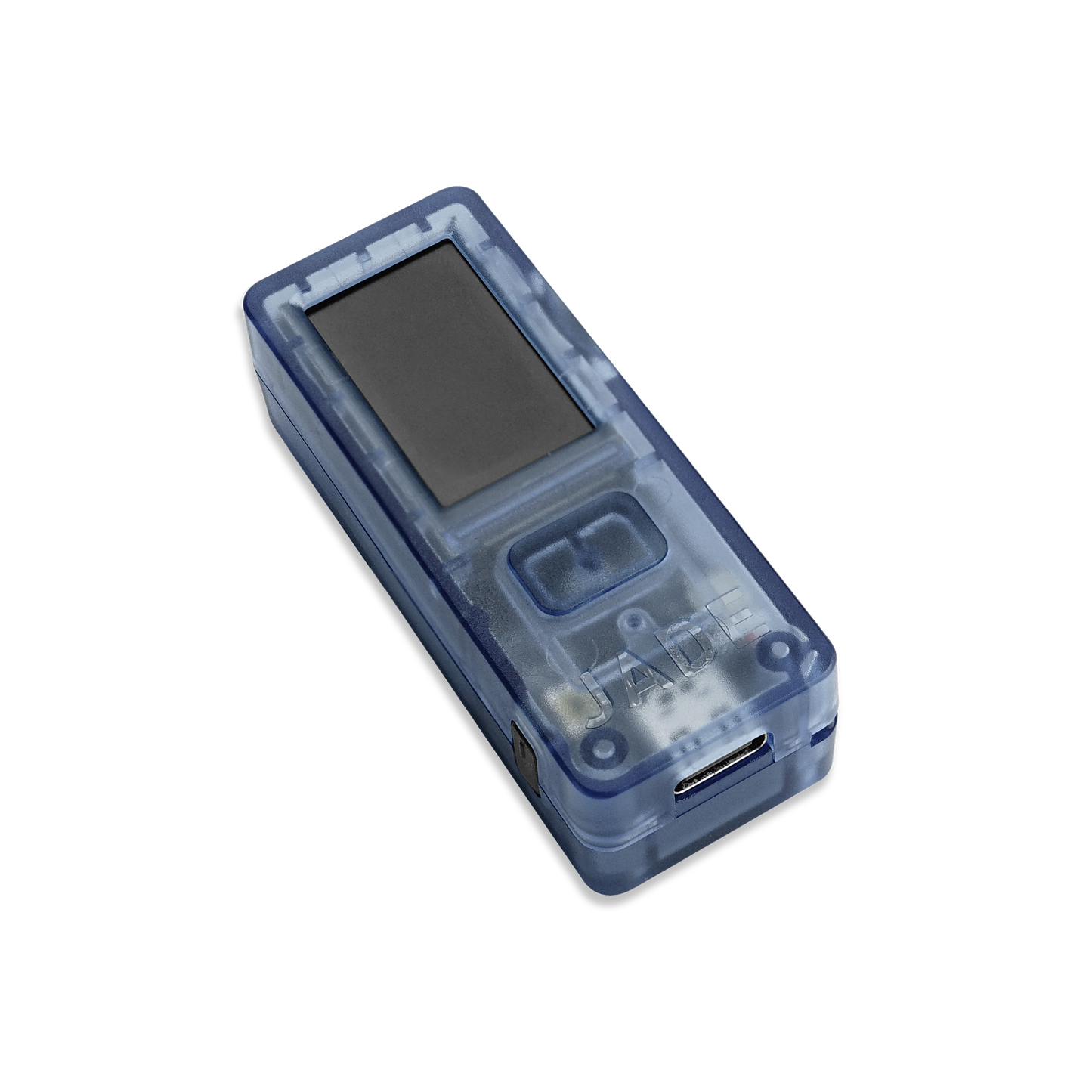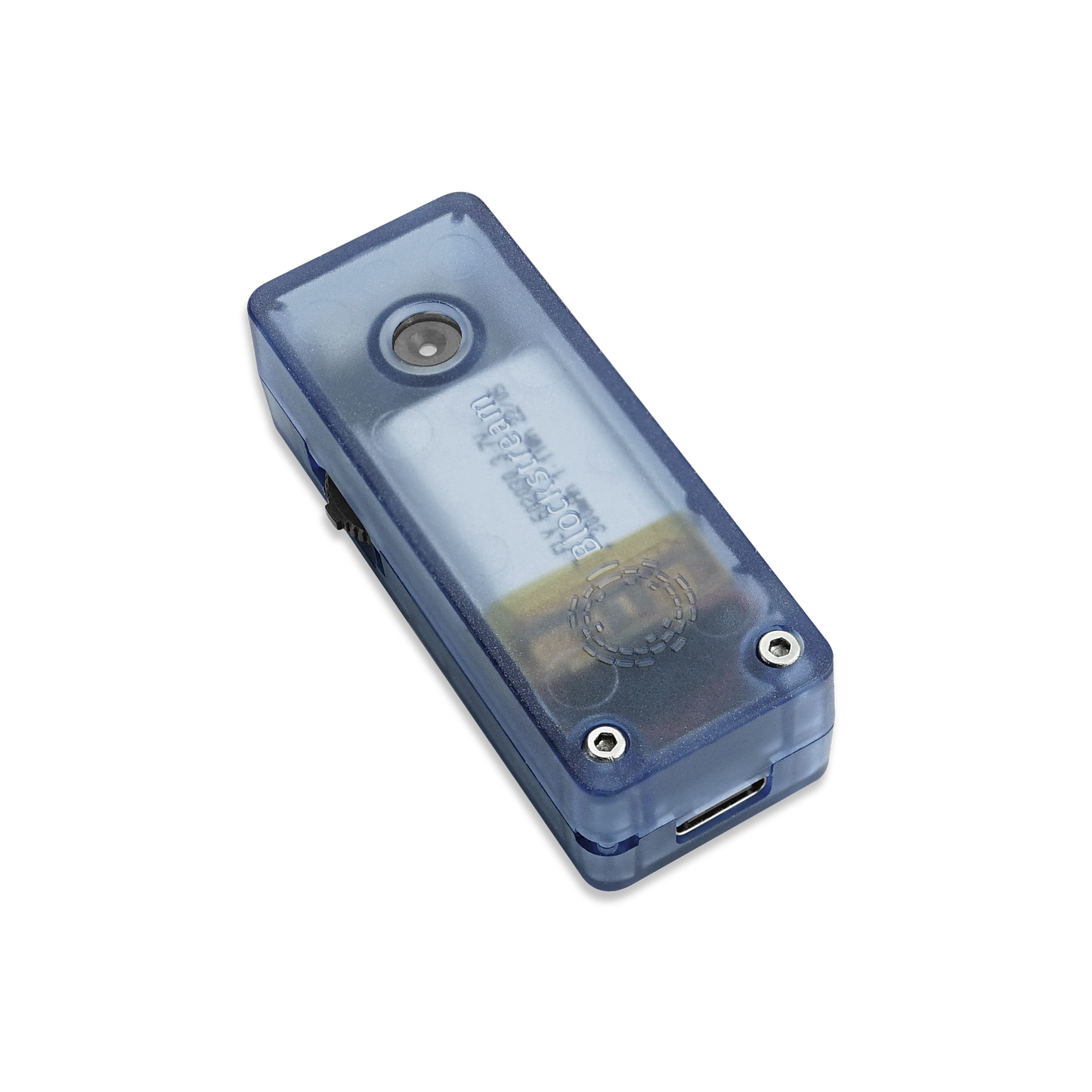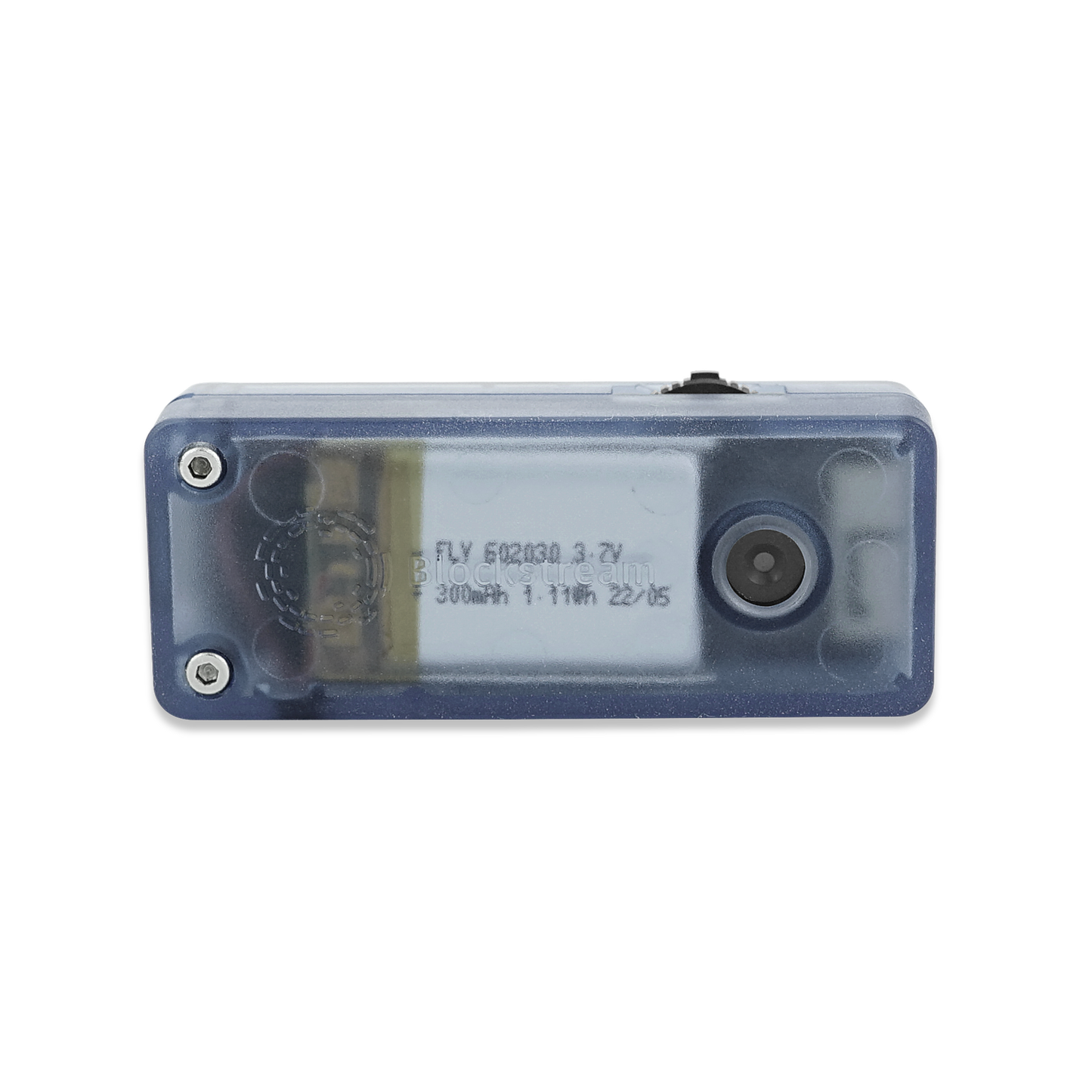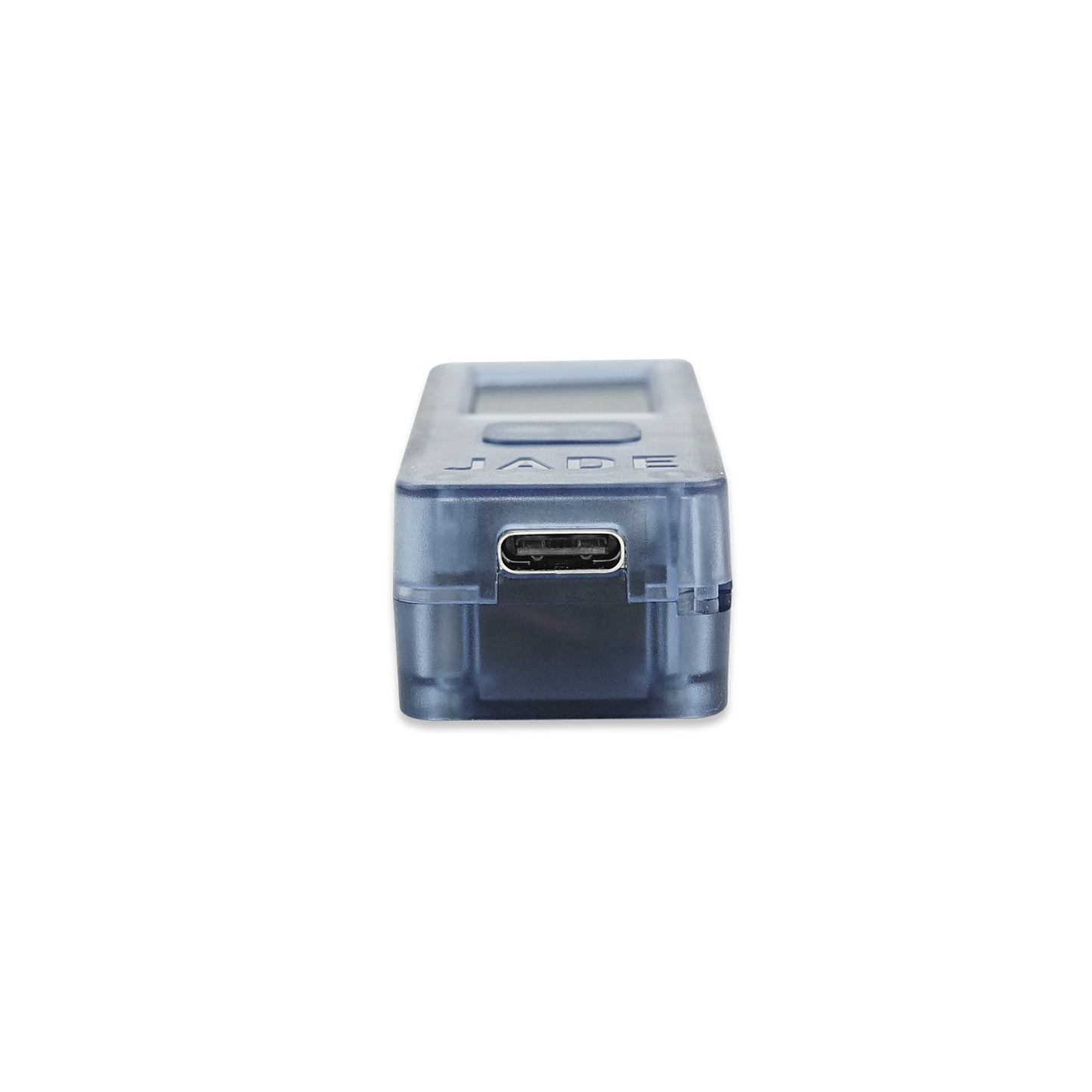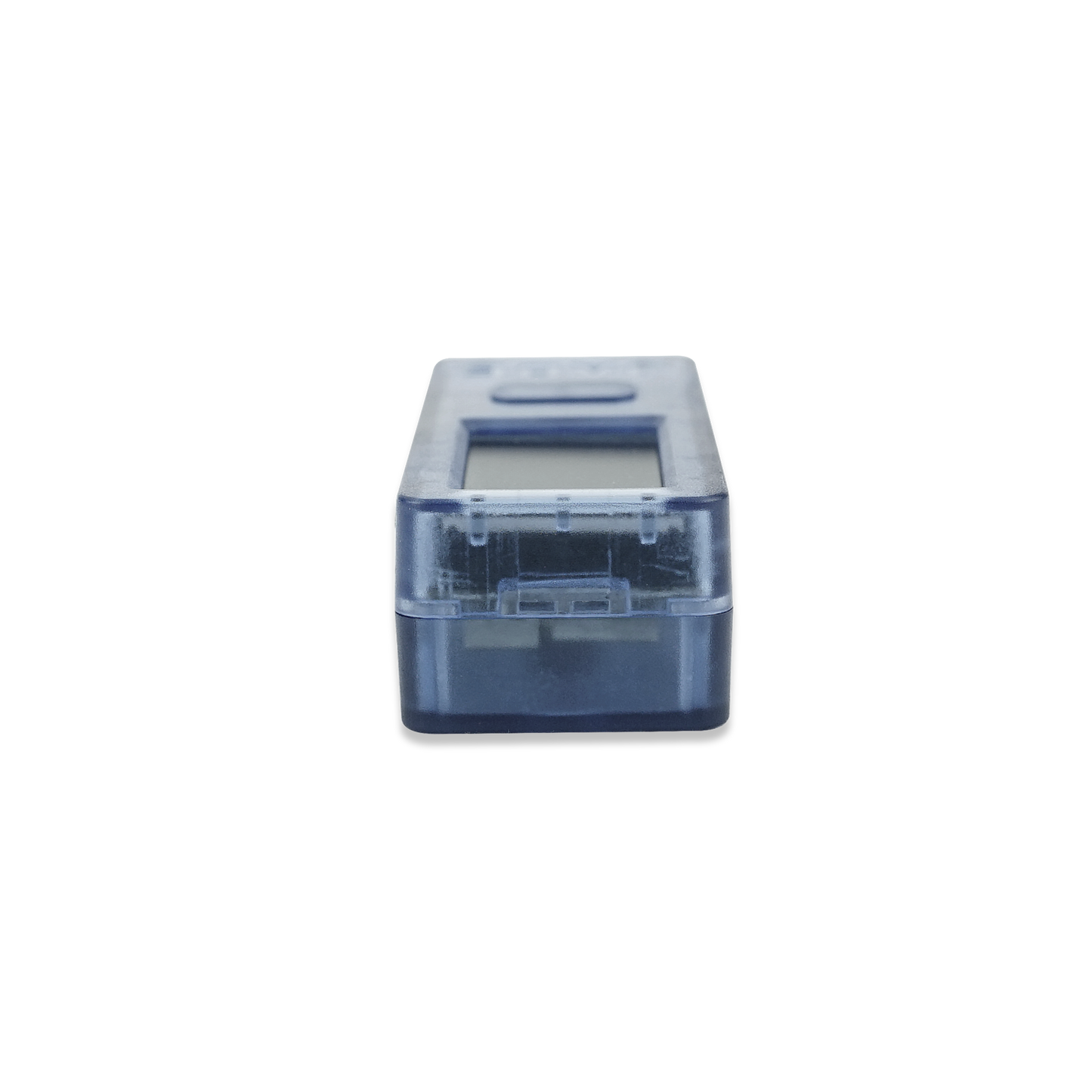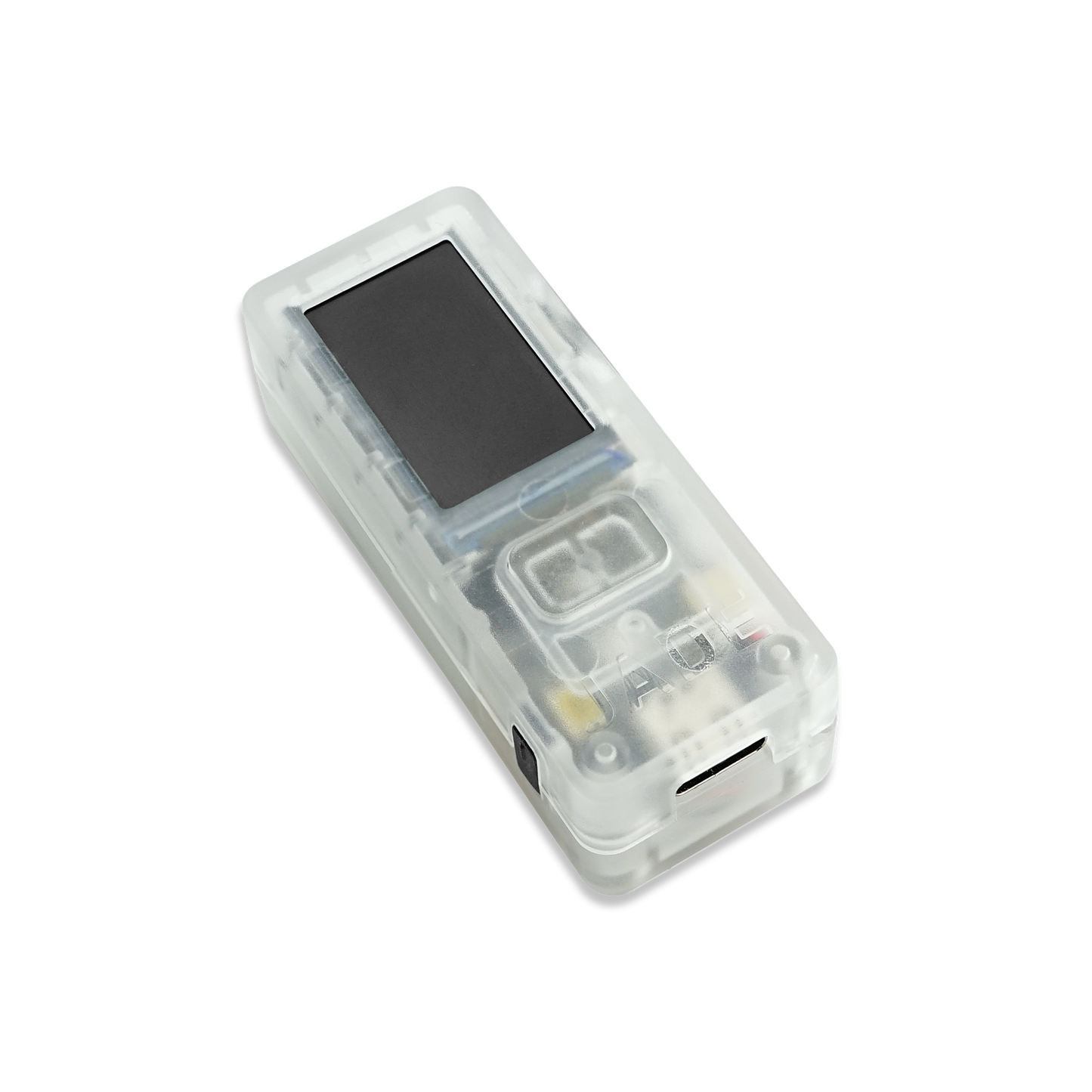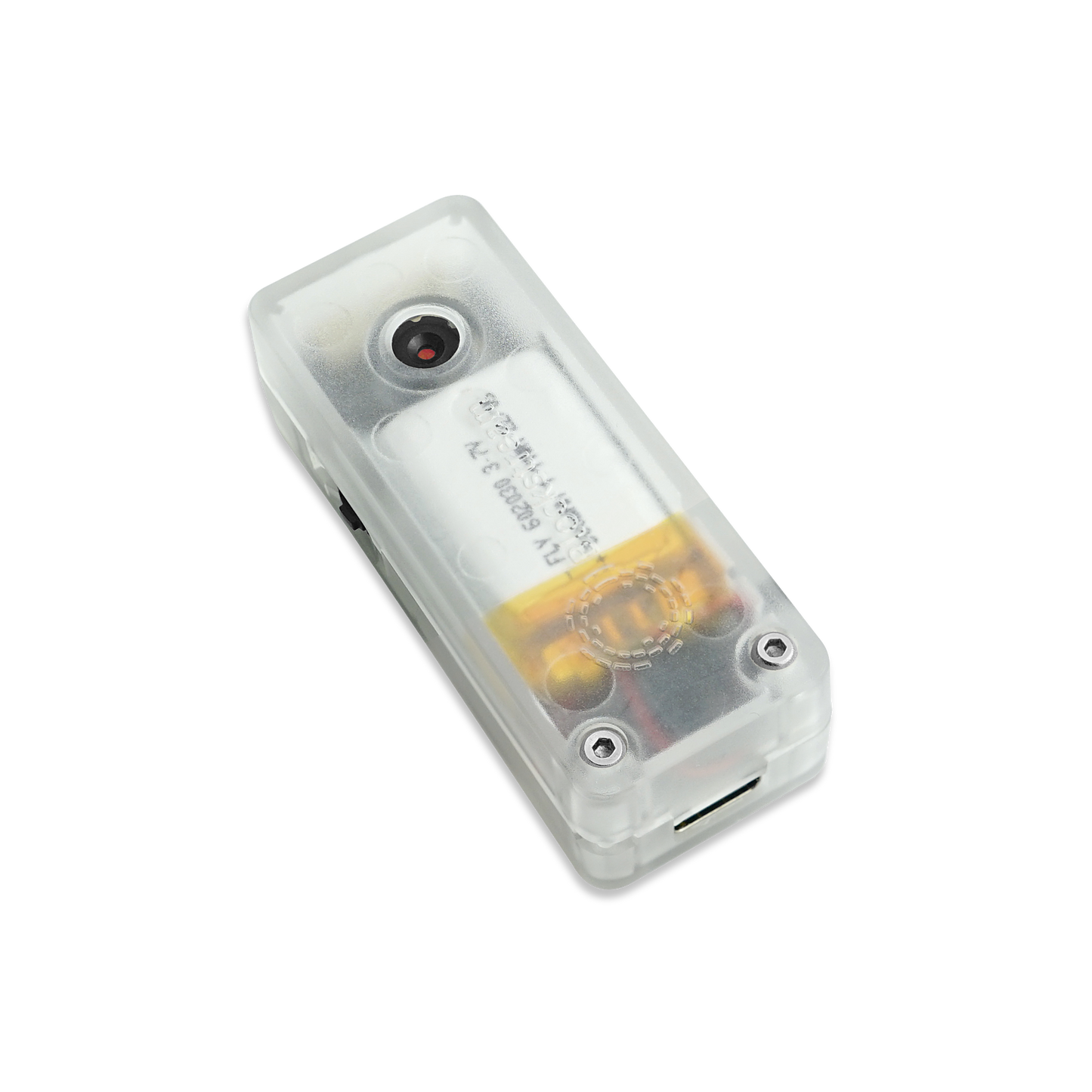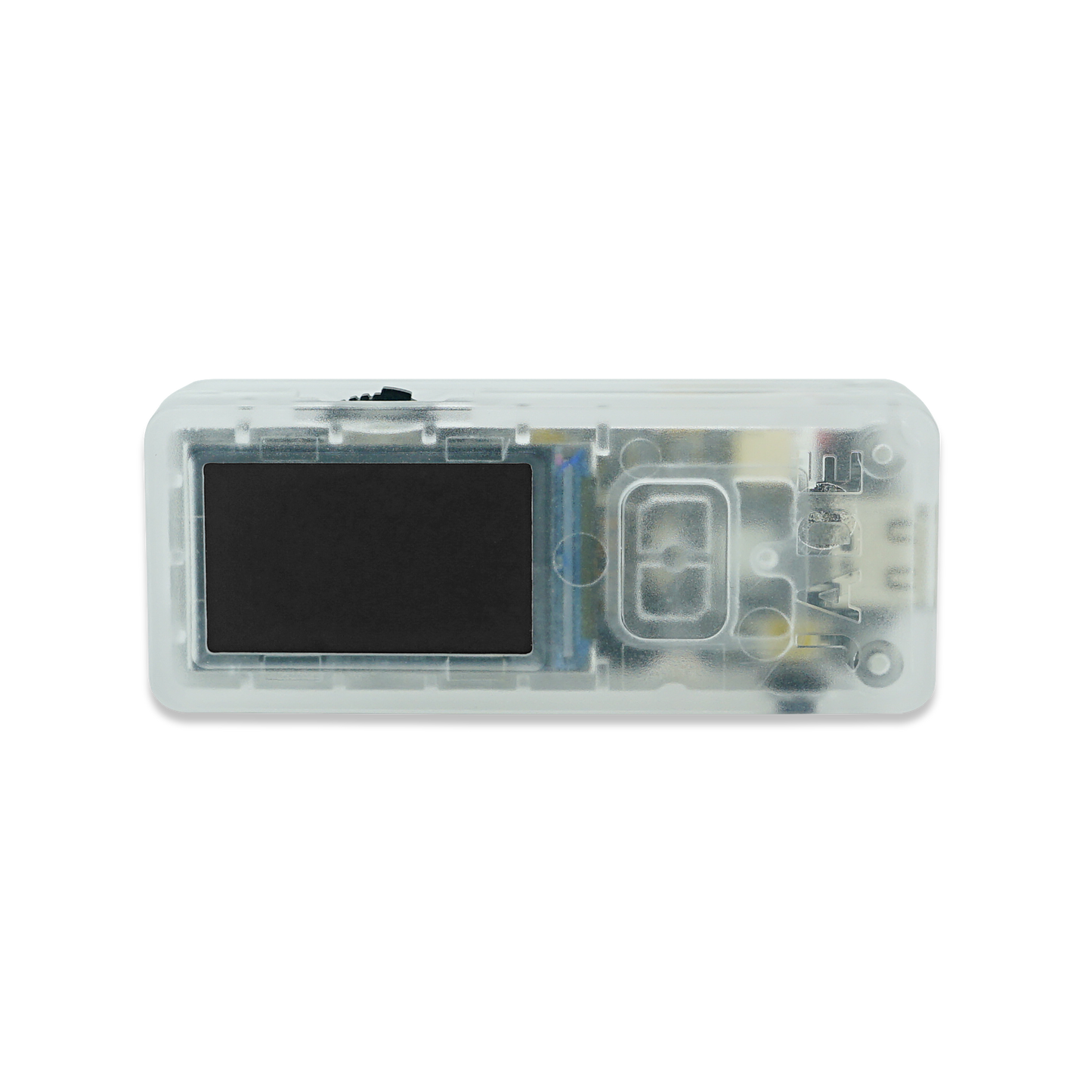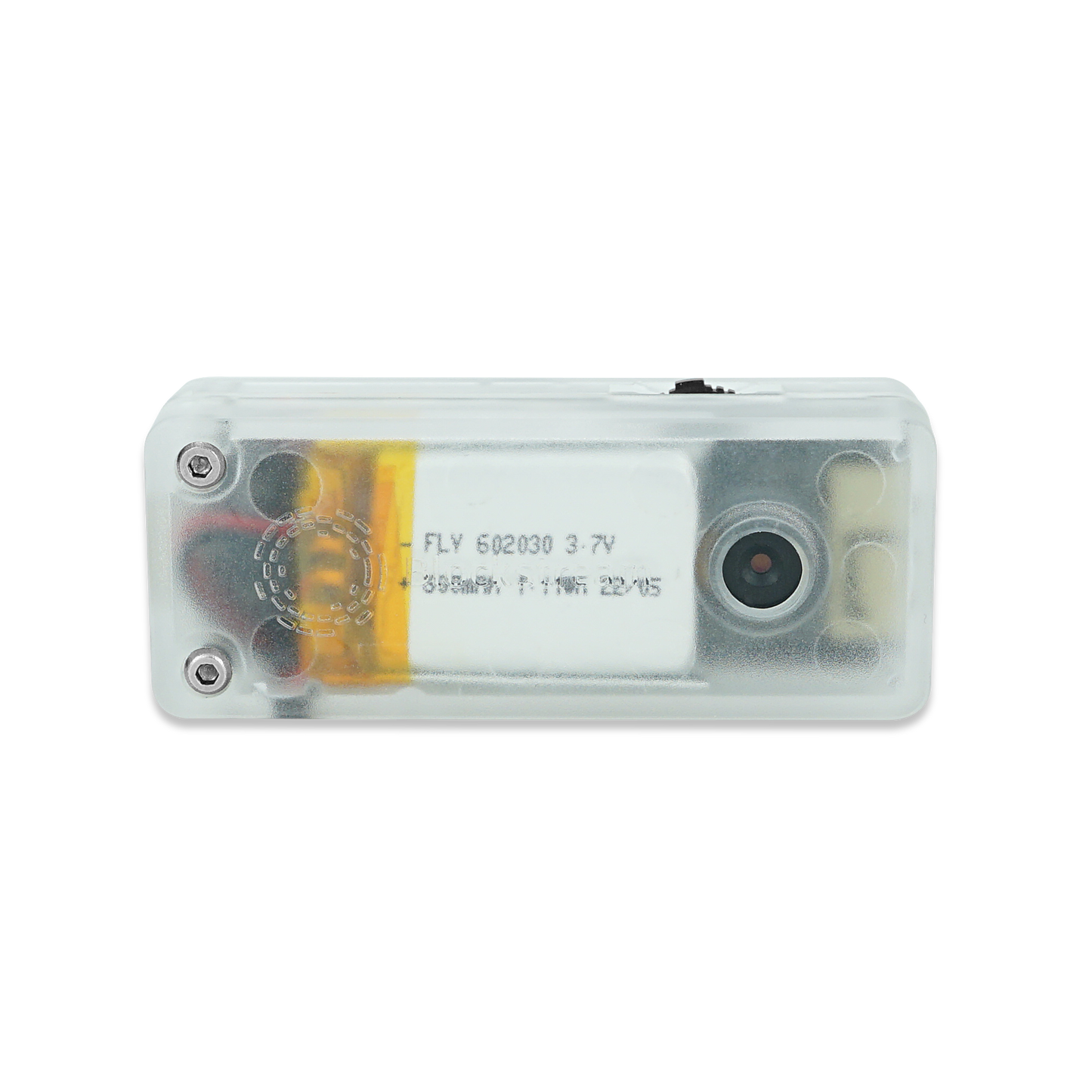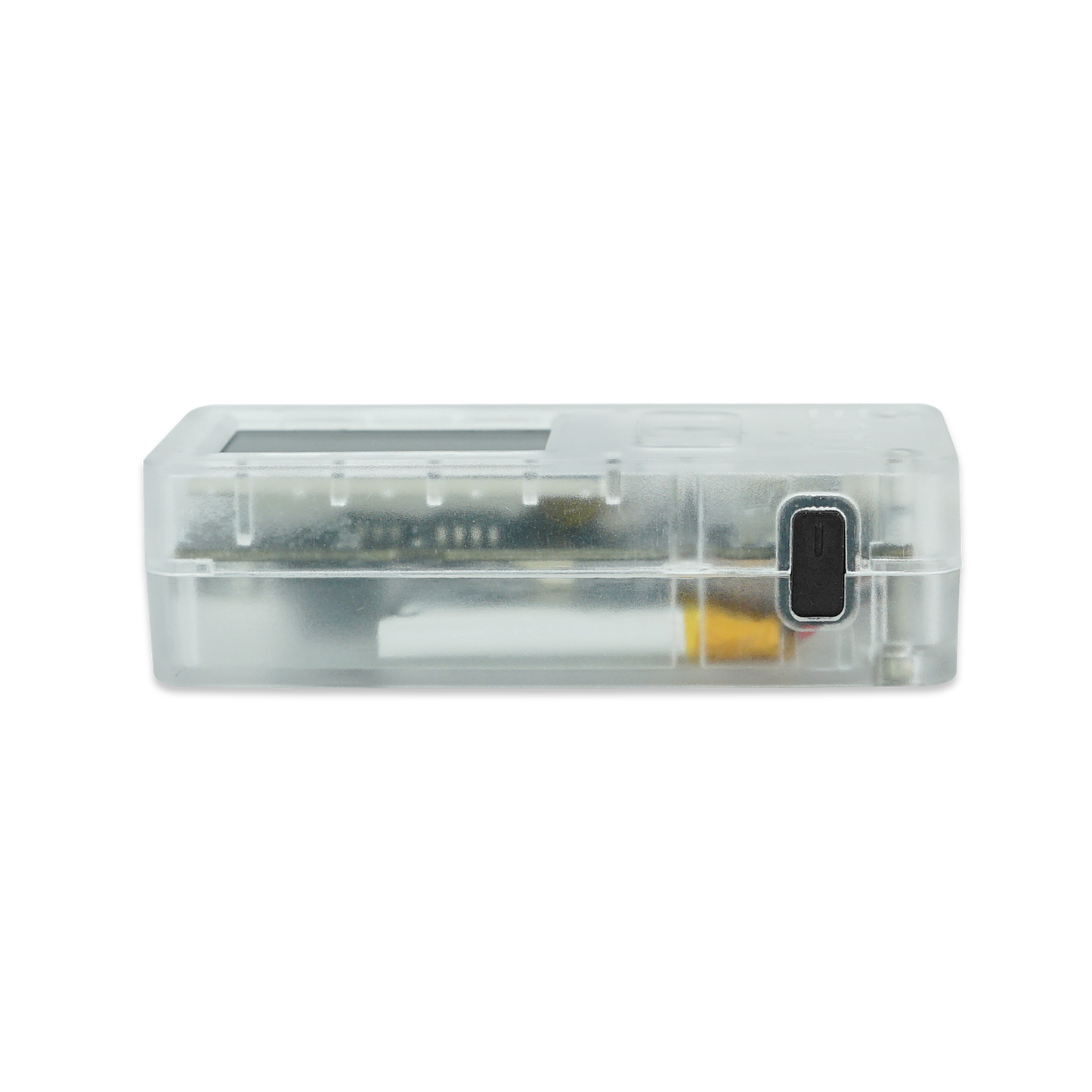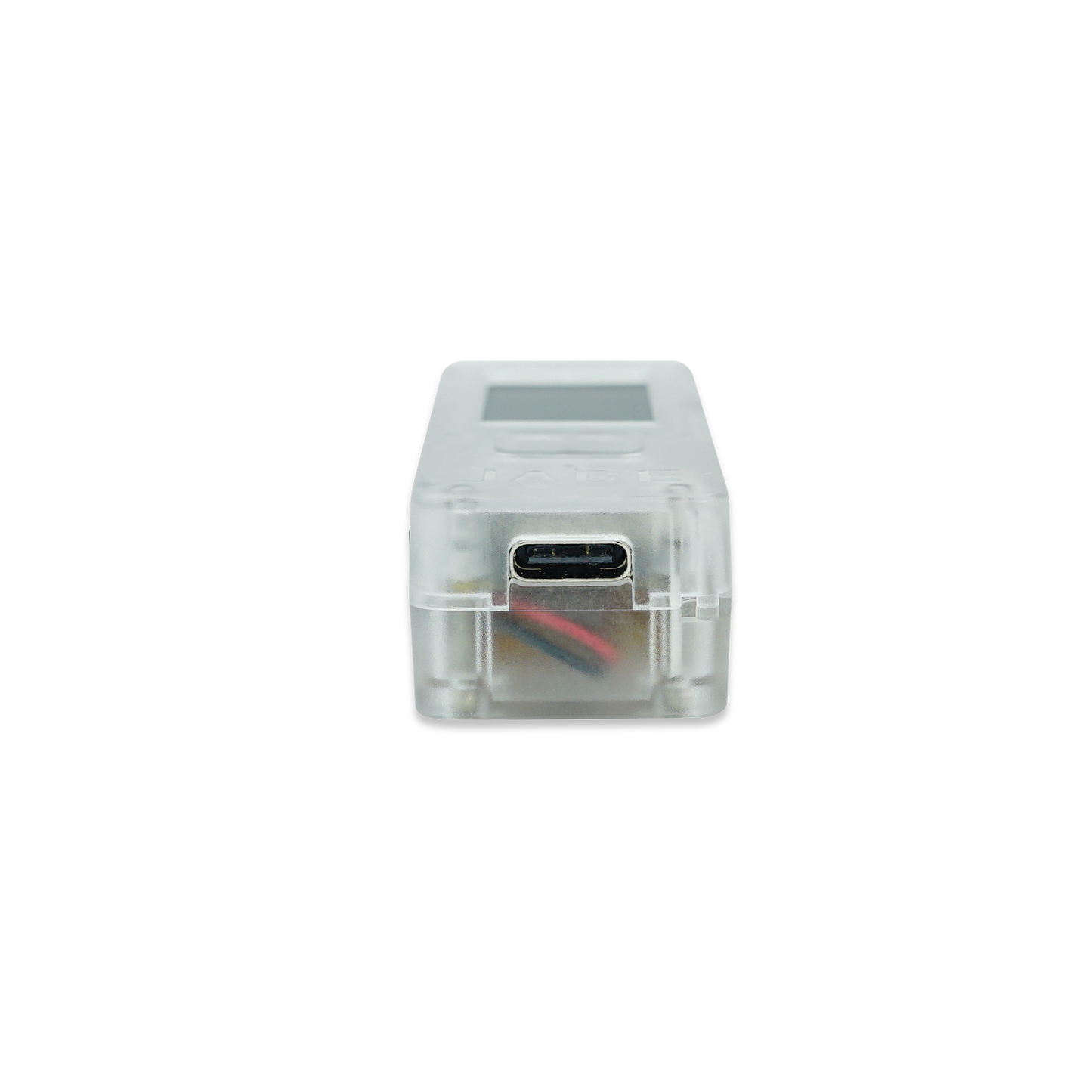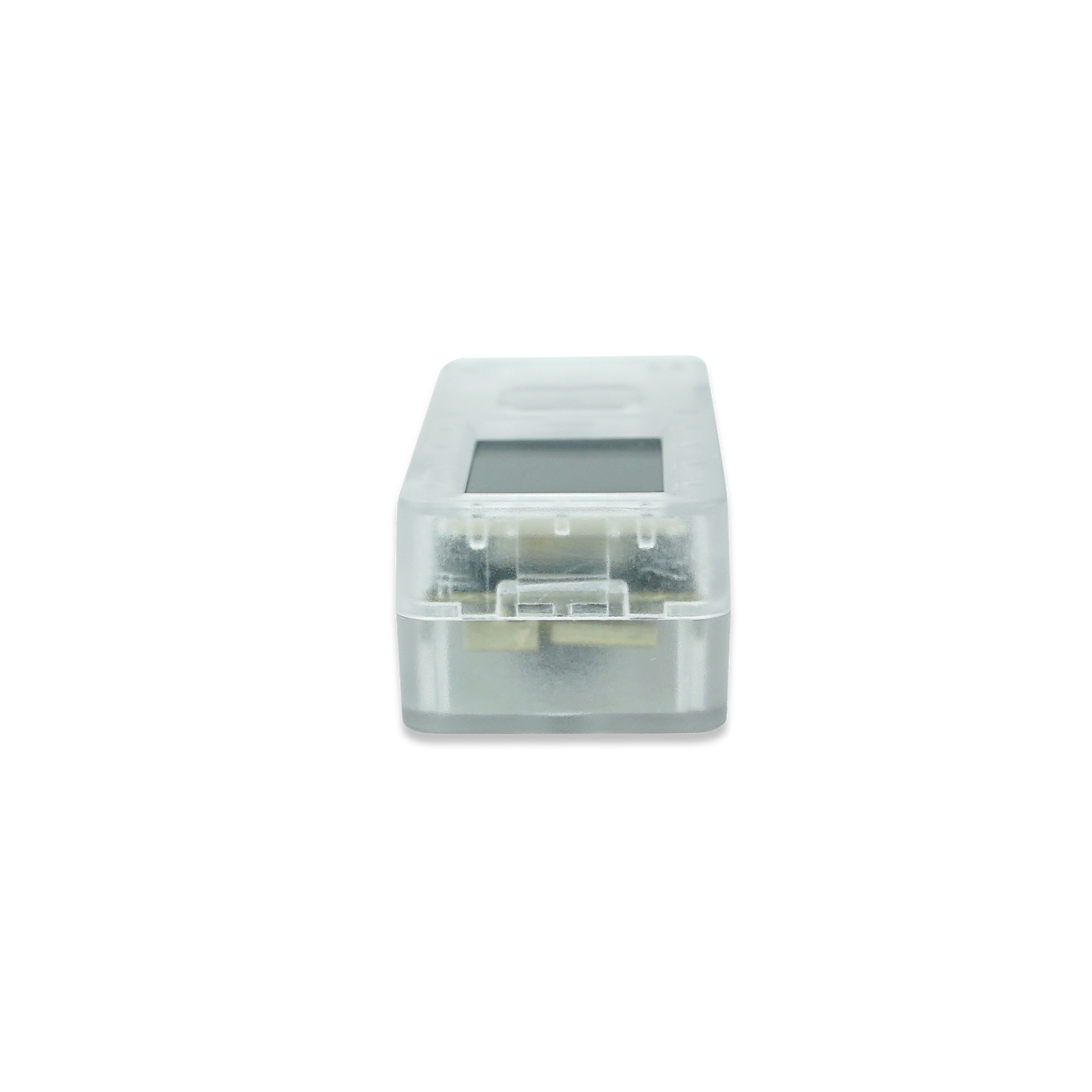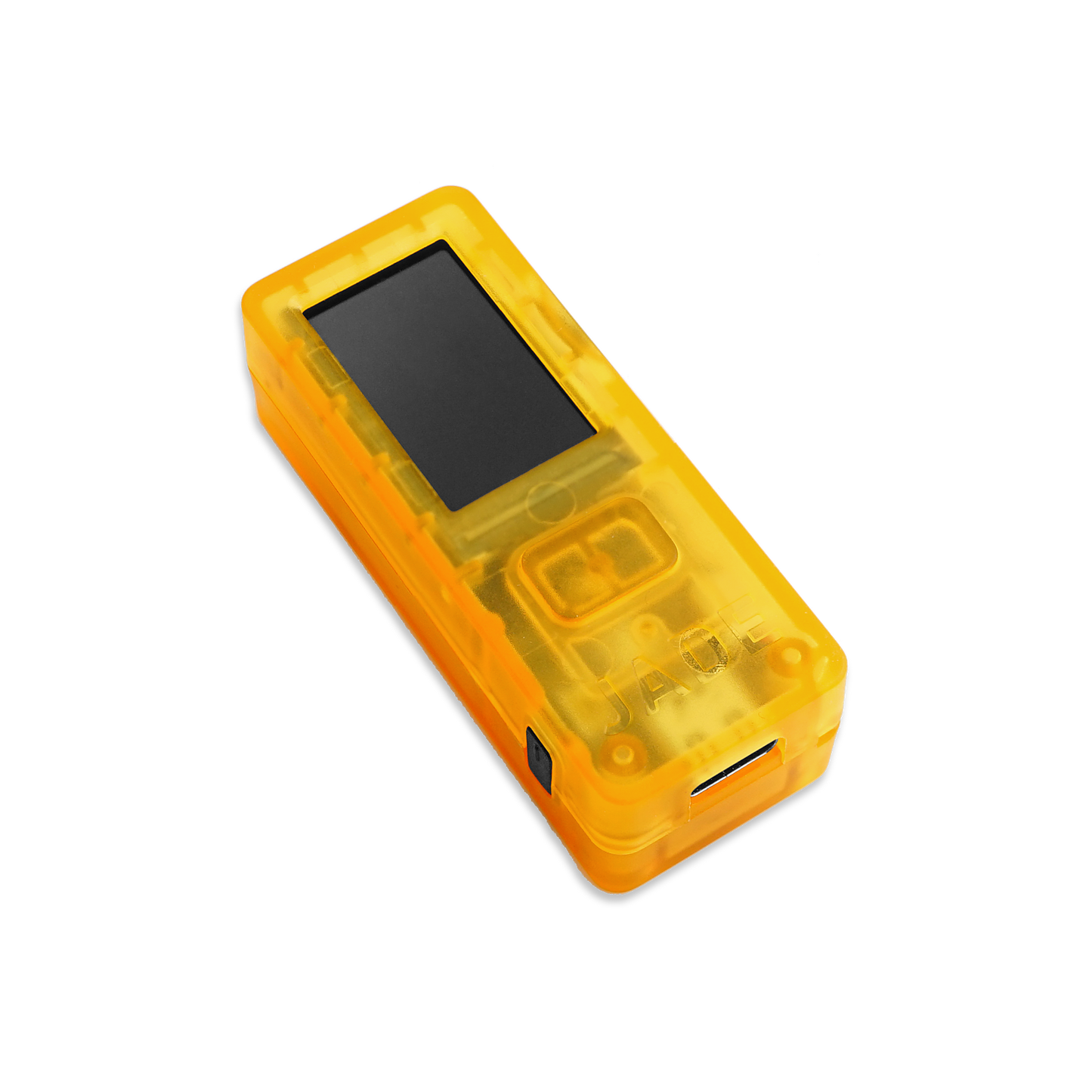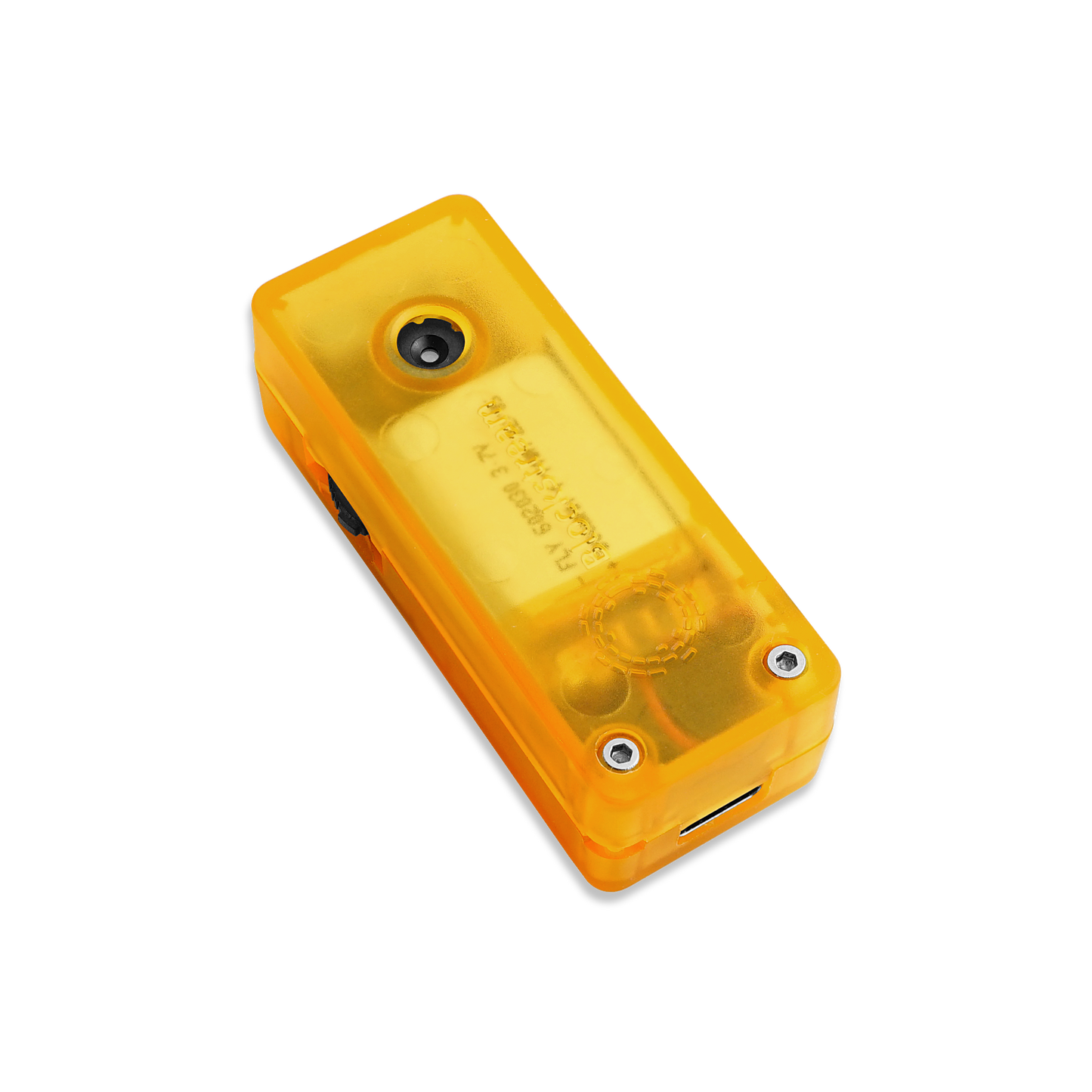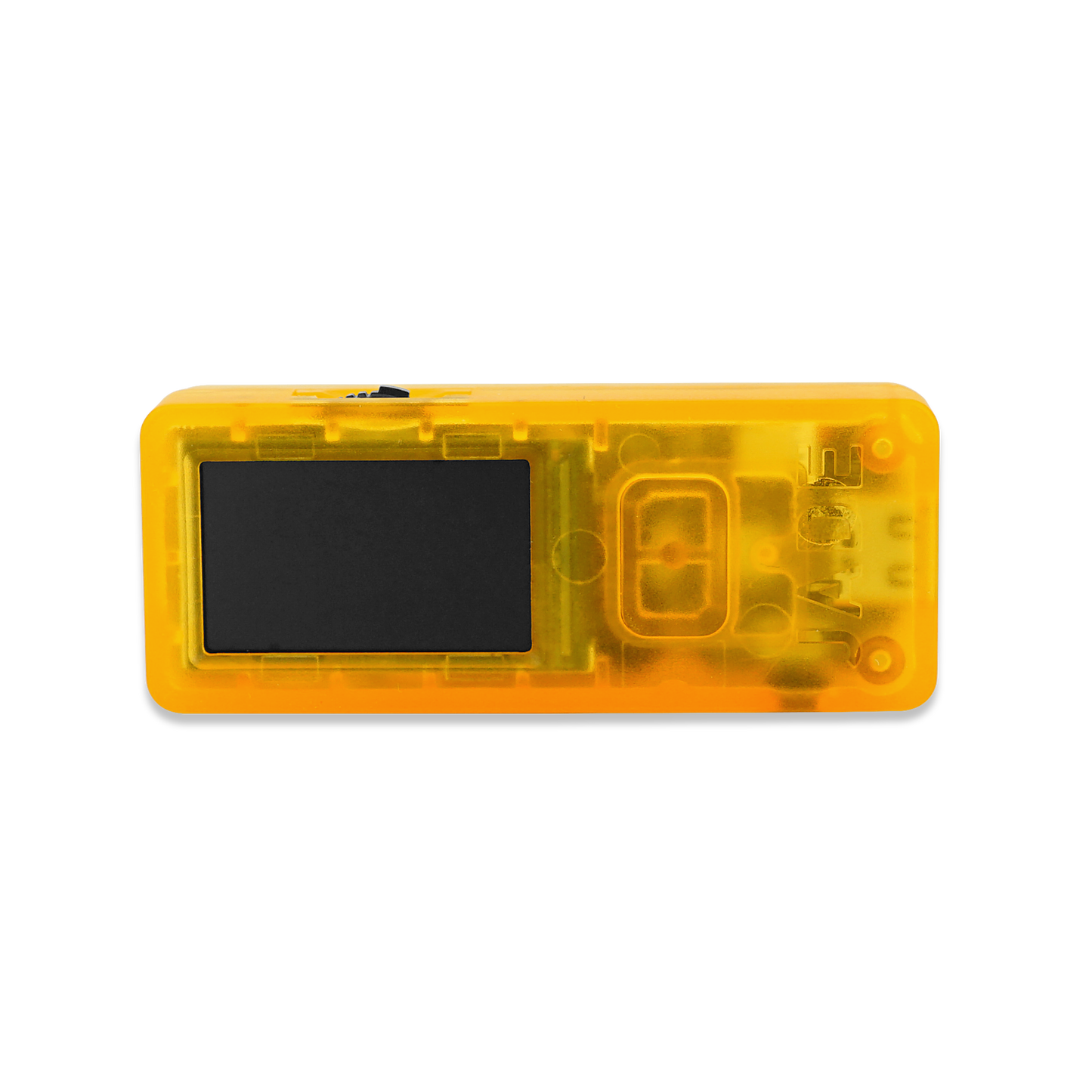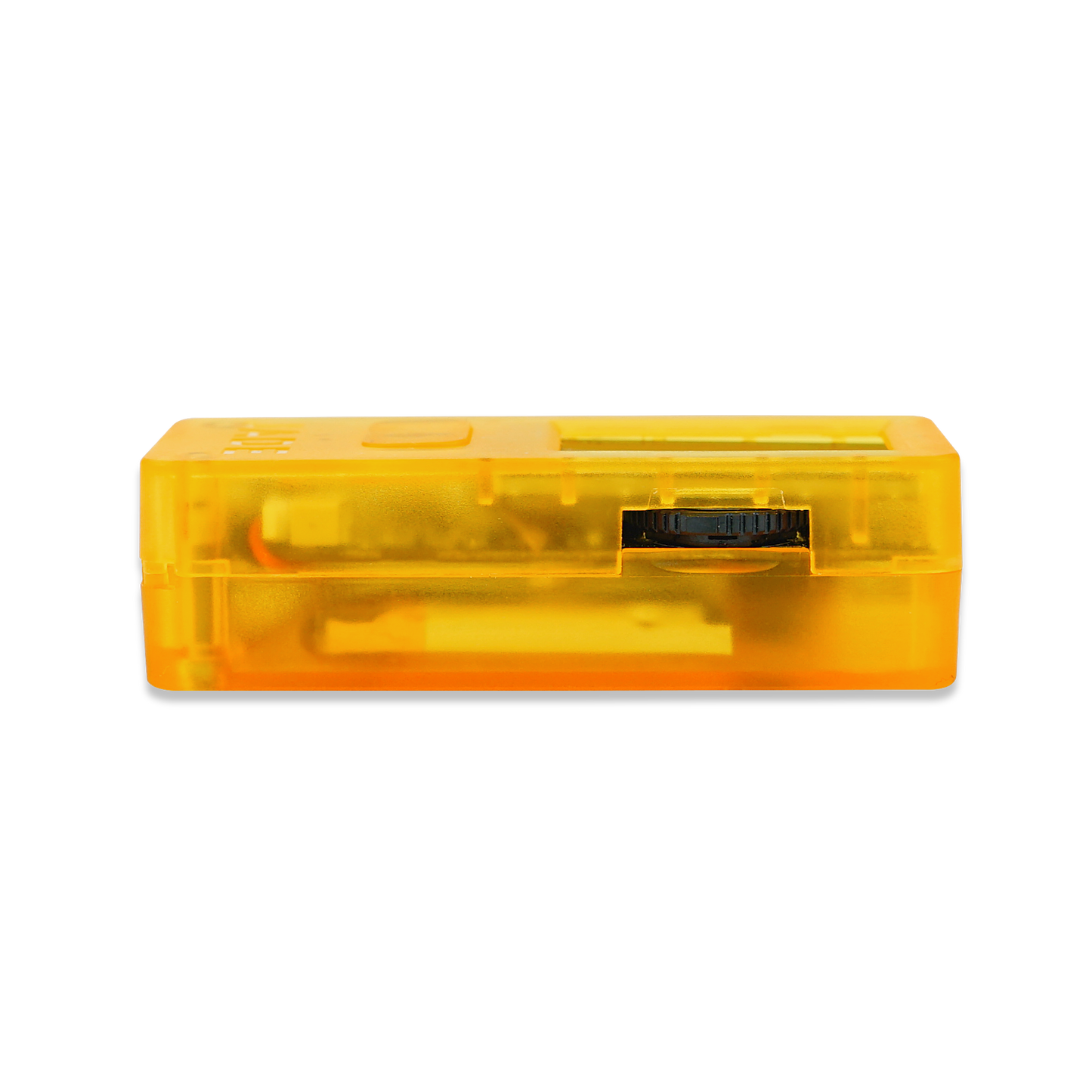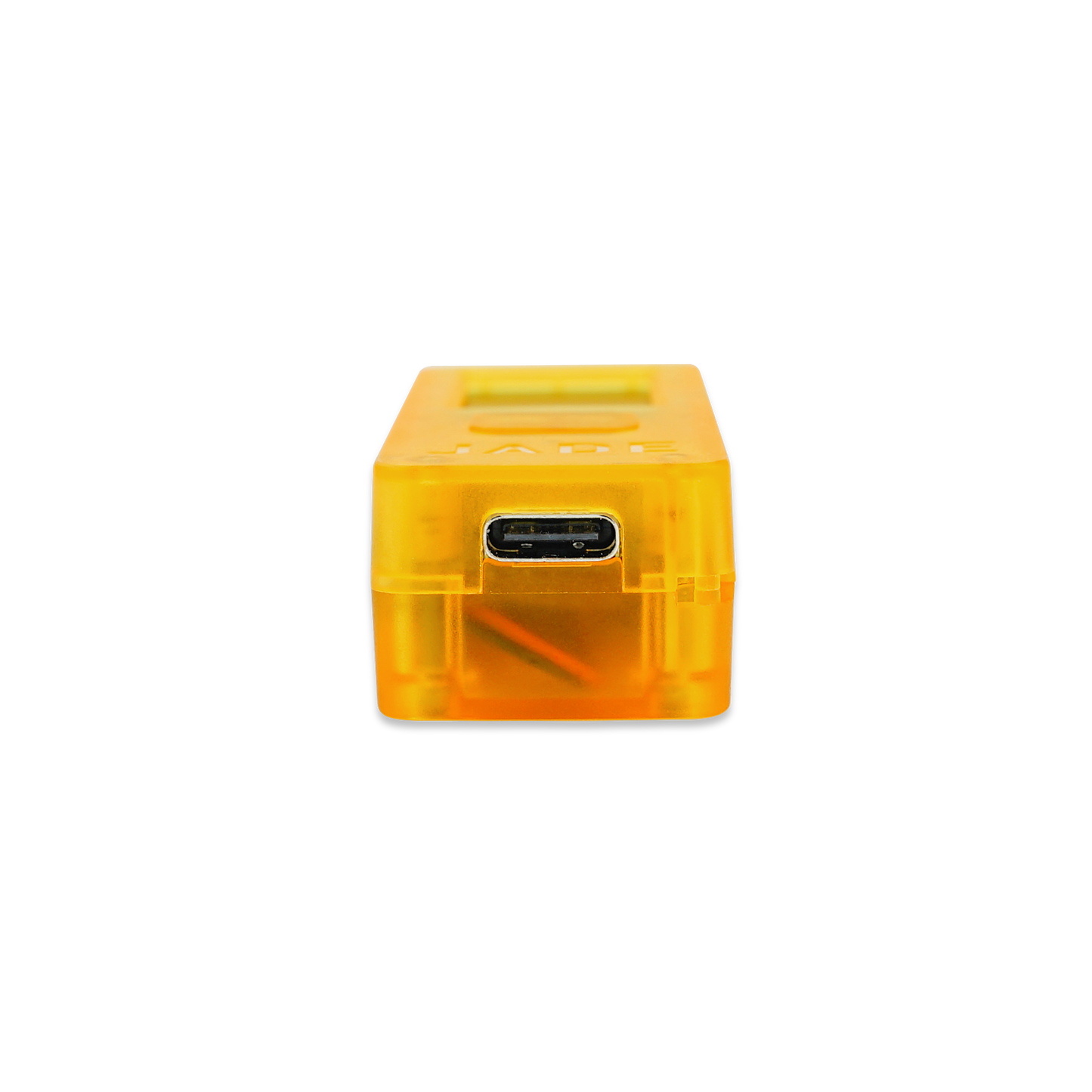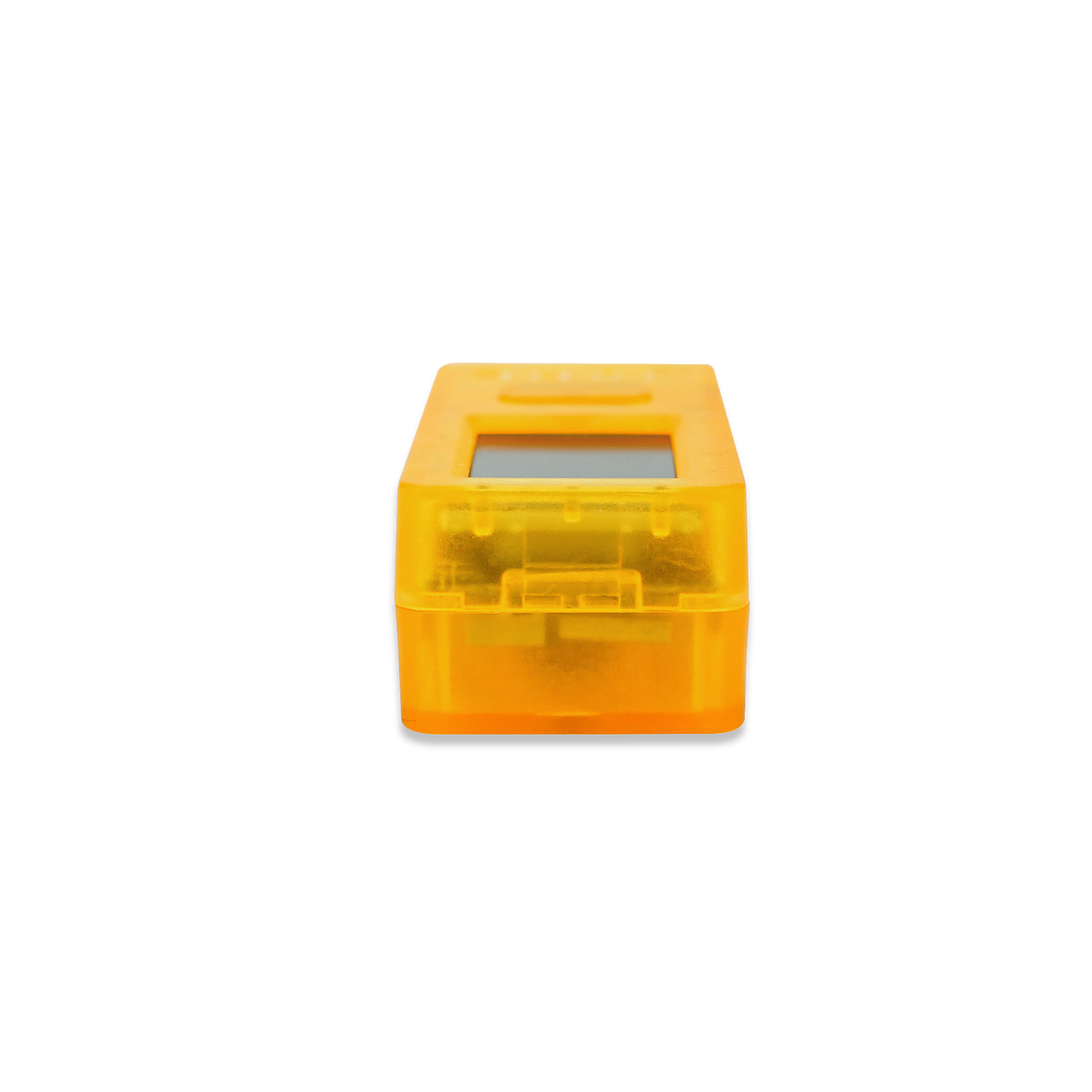 Maximize your security with these bundles
Combine these two products to create your unique hardware wallet package. And get a discount!
Regular price

$169.99 USD

Regular price

Sale price

$169.99 USD

Unit price

per

Regular price

$134.99 USD

Regular price

Sale price

$134.99 USD

Unit price

per
Frequently Asked Questions
Why do I need a hardware wallet?
Your bitcoin is protected by your private keys, so it is important to keep them as safe as possible. Hardware wallets like Jade are designed specifically to guard your private keys and offer far fewer attack vectors than alternate solutions.
How does Jade's security differ from other hardware wallets?
Our advanced security model allows nothing of value to be stolen from a locked Jade by itself. Unlike other devices, this uniquely eliminates the risk of the physical key extraction if an attacker finds or gets access to your Jade without the PIN.
How much experience do I need to use Jade?
None! Jade offers a dedicated companion app called Blockstream Green that guides users through a simple setup flow with step-by-step instructions to start receiving bitcoin in no time. As you grow in your self-custody journey, you can take advantage of Jade's advanced features whenever you feel ready.